Upcoming Certification Trainings
Clear PMP in 1st attempt
---
Classroom Training Features
Extensive training as per PMBOK's latest edition using iproxel's 5D model
Case study discussions to practice concepts learnt
PMP mock exams for each KAs to feel the real exam
Unique & exam friendly input output table (ITTO) for free
One free full length PMP mock exam (200 Qs, 4 Hrs)
PMP application completion guidance
Necessary contact hours (PDUs) for PMP application
PMP expert support post classroom training
Online training features
130 days online training kit access
Simple language used to cover complex concepts for easy understanding
4 full length simulated mock PMP tests for free
Unique & exam friendly input output table (ITTO)
PMP application completion guidance
Flexibility to study as per your convenience
Access of online training kit available via mobile/ipads/laptops etc.
Provision to extend to online training kit at discounted price
Reach Us
You can reach us through :
Email : info@iproxel.com
Mobile : +1 214-506-1862, +1 631-721-4912
WhatsApp : +91-8886733633
Live chat with our expert on www.iproxel.com
India Office
Wagholi, Pune,
Maharashtra,
PinCode: 412207
US Office
14695, Briar Forest Dr,
Houston, TX 77077
Find Us
Our Clients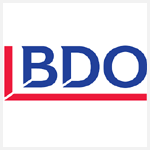 Client Testimonials
---
I was impressed with the way my query with regards to PMP exam was clarified including guidance on filling the application form.

I like the way the whole website has been designed…very user friendly and with all the relevant information available.

Courses are very well customized to suit the individual's needs wrt gaining project management insights and / or cracking the PMP exam.

I think iProxel is the go-to institute if you want to clear the PMP exam in the first attempt.

CBAP exam preparation training in 4 days was quite interactive with full of insights on how to prepare for the exam. Examples and sample questions discussed helped a lot with understanding how to tackle questions well. Some of the concepts were taught through interesting activities helping us better recall the concepts.

Agile-SCRUM training conducted by Iproxel was excellent and highly recommend to others who wish to upskill themselves in this space. Trainer was an industry expert and had a great know-how of the agile practices. Training was full of hands-on exercises that helped our team to sync-in well with the agile concepts.
iProxel's training approach is unique and simplified to cover the complete PMP course. I am confident that anyone who gets trained through iProxel or uses the course material prepared by iProxel experts, will surely crack the exam.

iProxel's comprehensive coverage of the PMP exam questions across all the knowledge areas and processes will surely give you a true picture of the real exam –: Hyderabad

I think iProxel is the go-to institute if you want to clear the PMP exam in the first attempt –: Hyderabad

I like the way the whole website has been designed…very user friendly and with all the relevant information available.

I was impressed with the way my query with regards to PMP exam was clarified including guidance on filling the application form –: